A DESTINATION OF CURATED CREATIVITY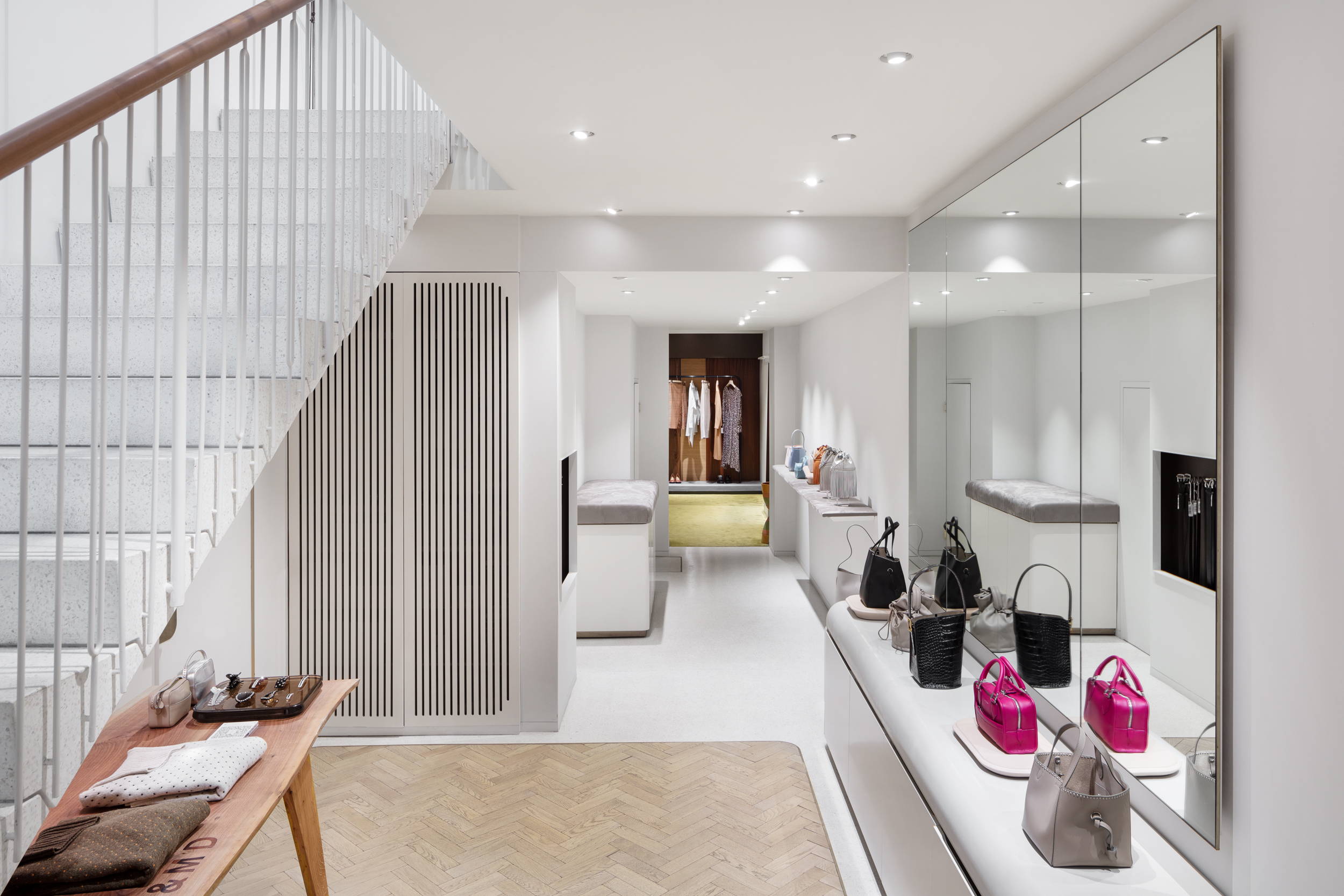 104 Mount Street serves not only as a bricks-and-mortar store for J&M Davidson, but for a space where creativity can breathe. Standing on Mayfair's original shopping street, our 104 Mount Street store is an elegant, light-filled space that doubles as a revolving gallery for curated works of art from makers and creators that inspire the brand.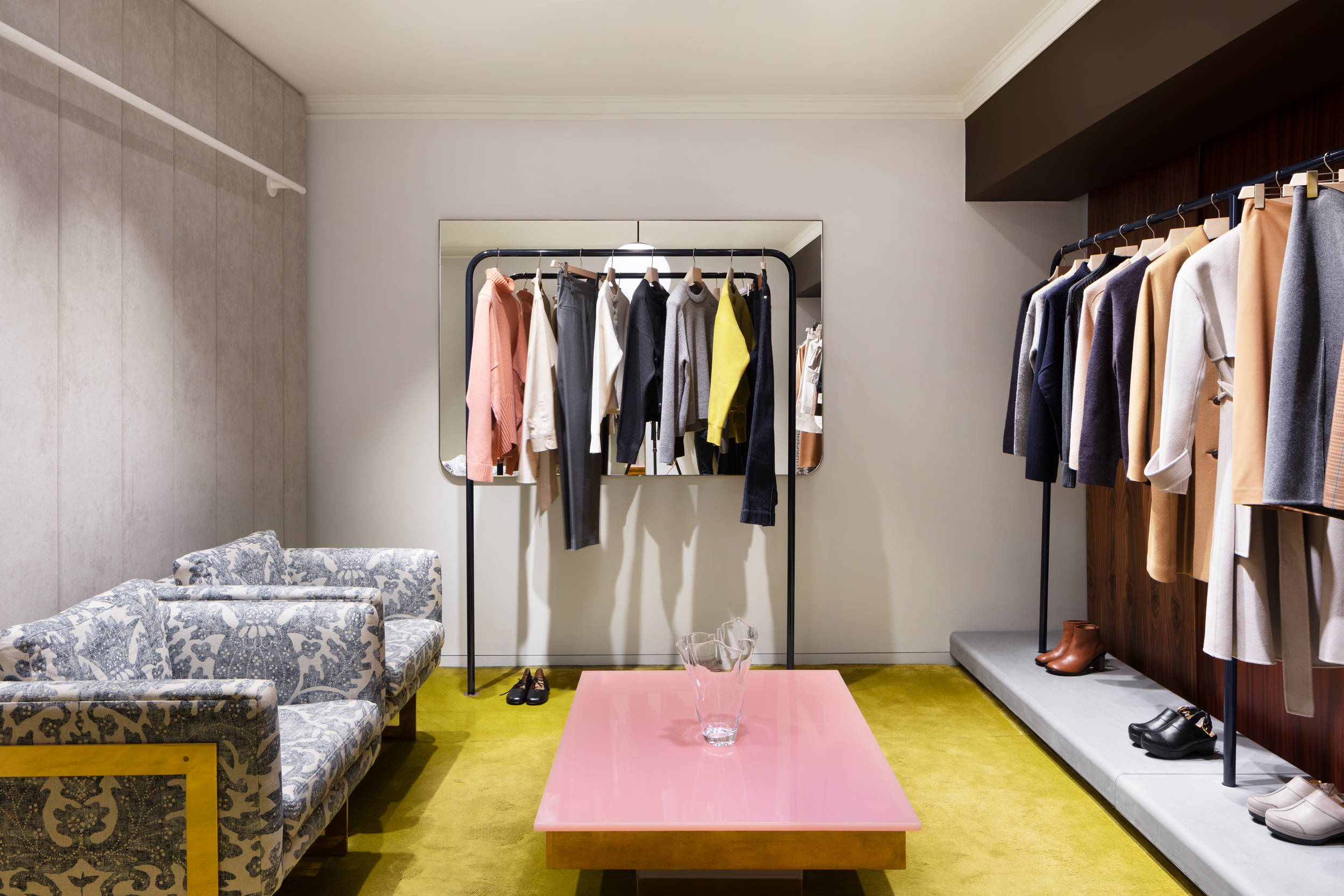 Our heritage of simple and understated luxury is reflected inside the store. The space is designed and furnished by craftsmen and artisans; polished concrete obelisks, glass stands and colourful oversized pots filled with an array of plants fill the space. The handmade quality of these objects juxtaposed with our trademark soft nappa echoes our message of every day luxury for all.
Marble shelves display each new season's bags and accessories, which are bathed in the soft, warm light. Our ready-to-wear collection sits in its own space towards the back of the store, giving a feeling of precious intimacy.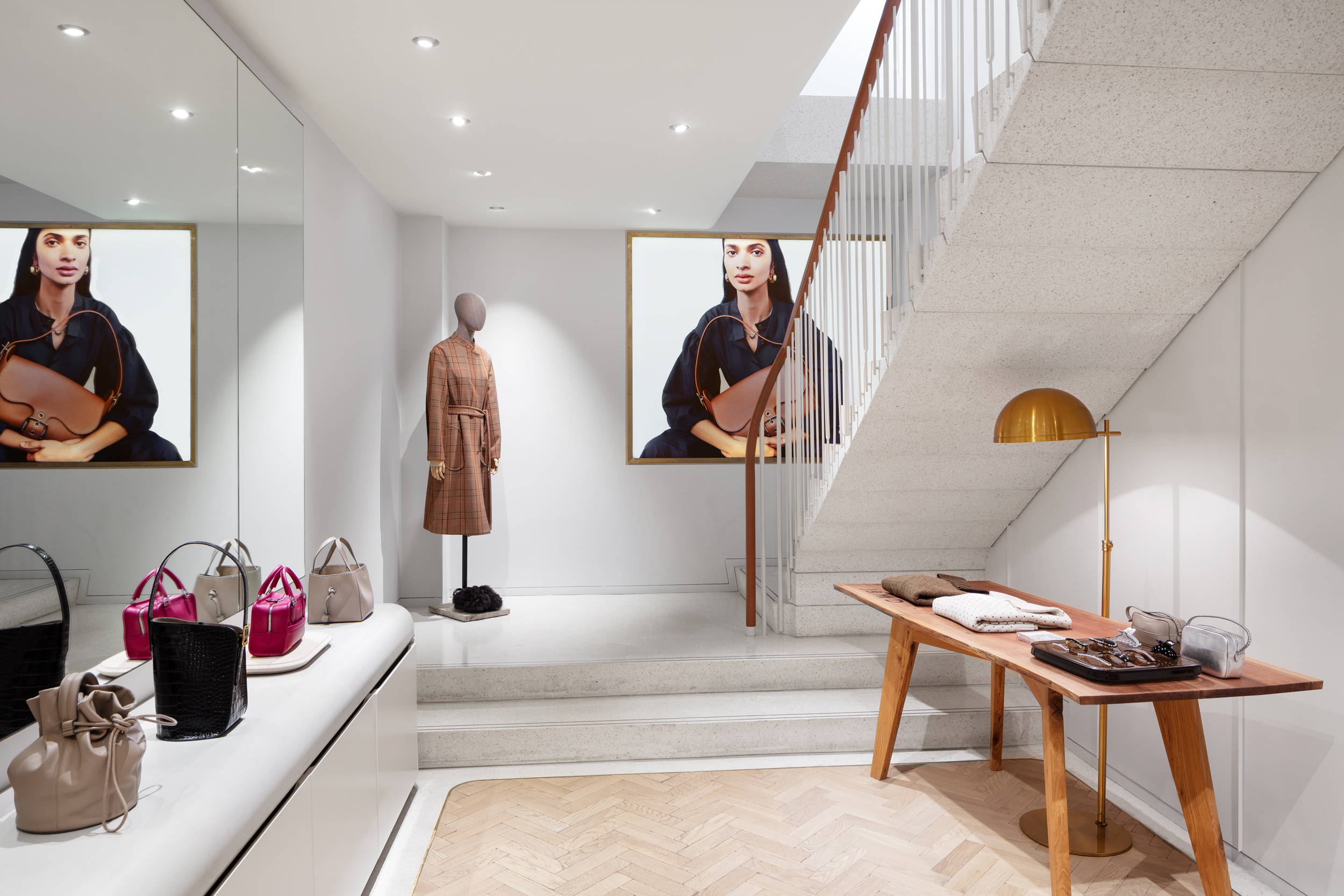 VIRTUAL | IN-STORE STYLING
Book an in-store or virtual styling appointment with our team and receive an introductory offer.